On September 8, 2021, Progressive Zionists of California Board Chair Rachel Bracker was alerted her Facebook was disabled.

After several attempts to log in, she was informed Facebook disabled her account, with no explanation, and no opportunity to review.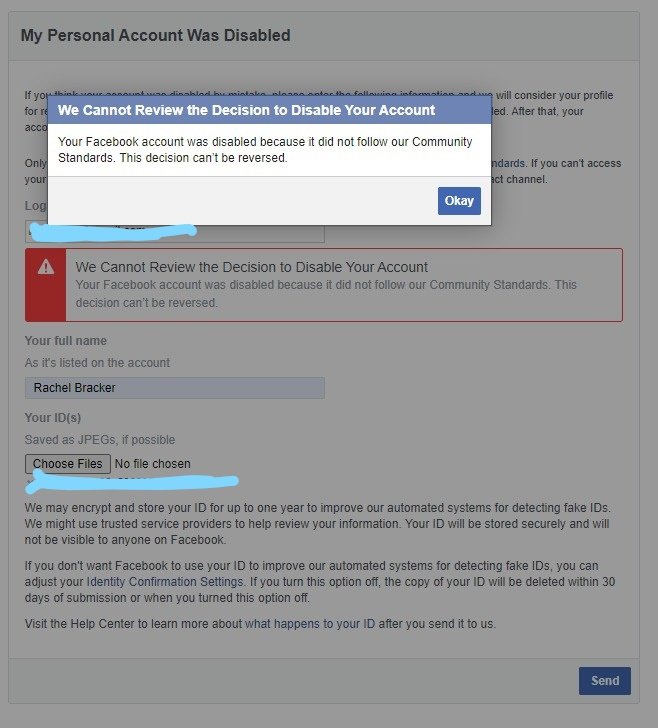 She wasn't the only one. Grassroots Headquarters LA leadership, and many other Democratic Los Angeles area activists faced a similar problem. Thankfully, due to the quick thinking of these activists, Chair Rusty Hicks and CADEM leadership, these dirty tricks didn't go unanswered. Less than 24 hours after accounts were disabled, they are back online. However, we lost precious time assessing the situation and managing it – likely the goal of the campaign.

Just five days before a hotly contested election, we believe this was a malicious attempt to silence Democratic activists organizing against GOP operatives who seek to undermine Californian success and democracy as we know it. Facebook is too often a cesspool of bigotry and toxicity, and yet, important community organizing happens on the platform too. While we commend Facebook for their prompt response, questions remain about how such an attack was allowed to happen, and what steps are being taken to ensure it does not happen again.

If you have not already voted, send your ballot into the Secretary of State to be counted, at an official drop off location, or vote in person on September 14.

When we organize, we win – and the GOP is terrified of us.
About Progressive Zionists of California
Progressive Zionists of California (PZC) is a grassroots collective of activists and California Democratic Party leaders dedicated to reshaping the discourse around Zionism and antisemitism in California Democratic politics. PZC educates activists about antisemitism and intersectional Zionism with a firm commitment to Palestinian statehood. Our constituents advocate for pragmatic progressive platforms, resolutions, and legislation around domestic and Israel-related issues.
https://instagram.com/progressivezionists
https://www.facebook.com/ProgressiveZionistsofCalifornia
caprogressivezionists.org