Sam Lauter is a public affairs professional with almost 40 years of experience in local, state and national politics and a key voice and fundraiser for the organized Jewish community in both California and Washington, D.C. Among Sam's affiliations: founding member, Board of Directors for the Democratic Majority for Israel; Past Chair of the Northern California Board of Directors of the American Israel Public Affairs Committee (AIPAC); member, National Council of AIPAC; and he serves on or has served as California State Chair of the Jewish Public Affairs Committee, and as a board member of the Jewish Community Relations Council, American Jewish Congress, the Jewish Bulletin (now the J), Brandeis Hillel Day School, Raoul Wallenberg Jewish Democratic Club and the Diller Teen Advisory Board, among others. 
Arthur Slepian is Board Chair of the Jewish Community Federation and Endowment Fund. Previously, he was the founder and a board member of A Wider Bridge, the North American organization working through education, advocacy, relationship-building and grant-making to create equality in Israel by expanding LGBTQ inclusion in Israel, and equality for Israel by cultivating constructive engagement with Israel. Arthur loves to walk his dog, listen to Broadway showtunes and sample dessert wines with his husband.
Sam Yebri is an experienced trial lawyer representing workers, a former Los Angeles City Commissioner, a Jewish communal, pro-Israel, and social justice activist, and the president and co-founder of Iranian Jewish civic organization 30 Years After. Sam is a proud refugee who fled Iran with his family at the age of 1.
Vlad Khaykin serves as the inaugural Director of  Programs on Antisemitism at the Anti-Defamation League.
Vlad joined ADL in 2014 as the Associate Director for the Central Pacific Region, leading the office's international affairs work, representing ADL to leading social media
and internet technology companies in Silicon Valley, and delivering all programs related to antisemitism and white nationalism.
Before joining ADL, Vlad served as the Assistant Director for Communications and
Advocacy for the American Jewish Committee (AJC) in Philadelphia where he
advocated on issues related to immigration reform, foreign policy, and human rights
with state and federal lawmakers and foreign diplomats. Prior to AJC, Vlad worked in
the International Programs department of the Jewish Community Relations Council of
Greater Boston.
Vlad earned dual Master's degrees in Non-Profit Leadership and Near Eastern & Judaic
Studies from Brandeis University, where he was awarded the Genesis Fellowship, and a
B.A. in Economics and Business Management from the University of California, Santa
Cruz.
A former refugee from state-sanctioned antisemitism in the Soviet Union and a
grandson of Holocaust survivors, Vlad holds ADL's work to secure justice and fair
treatment for all deeply personal.
Erin is an activist and social entrepreneur. This leading voice on sustainability, social impact and millennials recently ran for US Congress and has developed eco-education for millions since co-founding Turning Green in 2005. Erin speaks and consults internationally, contributes to top media, and led #ChefsForPuertoRico post-Hurricane Maria, serving 3.7+ million meals and investing in food systems island wide, now driving her non-profit's Conscious Kitchen to serve hot, organic, nutritious meals to students, elders and vulnerable populations near her home in Marin County. This bold innovator and community organizer inspires and mobilizes people to activate passion for social impact and policy change.
Carly Pildis has dedicated her career to fighting for justice and equality on a global and national scale. She was named one the 2019 Forward 50, Forward's annual list of influential American Jews. She works for Tikkun Olam, healing a broken world, through advocacy, organizing, and writing. She is an outspoken advocate against rising antisemitism She currently serves as a Contributing Editor for Tablet magazine. Past work includes Zioness, RESULTS, Obama for
America 2012, Jubilee USA Network and American Jewish World Service. In addition, she serves as a board member for the JCRC of Greater Washington and the Inter Jewish Muslim Alliance (IJMA). She has been featured in forwarding, Refinery 29, Washington Jewish Weekly,
Tablet Magazine, the Washington Post, Politico, CNN, and the Jerusalem Post. She was spoken at the ADL Never Again is Now Summit and National Leadership Summit, The Israel Forum at the Marlene Meyerson JCC Manhattan, Z3, The Israeli Embassy, and RESULTS International Conference. In her free time, Carly enjoys engaging in Jewish Twitter and making Shabbat with her family.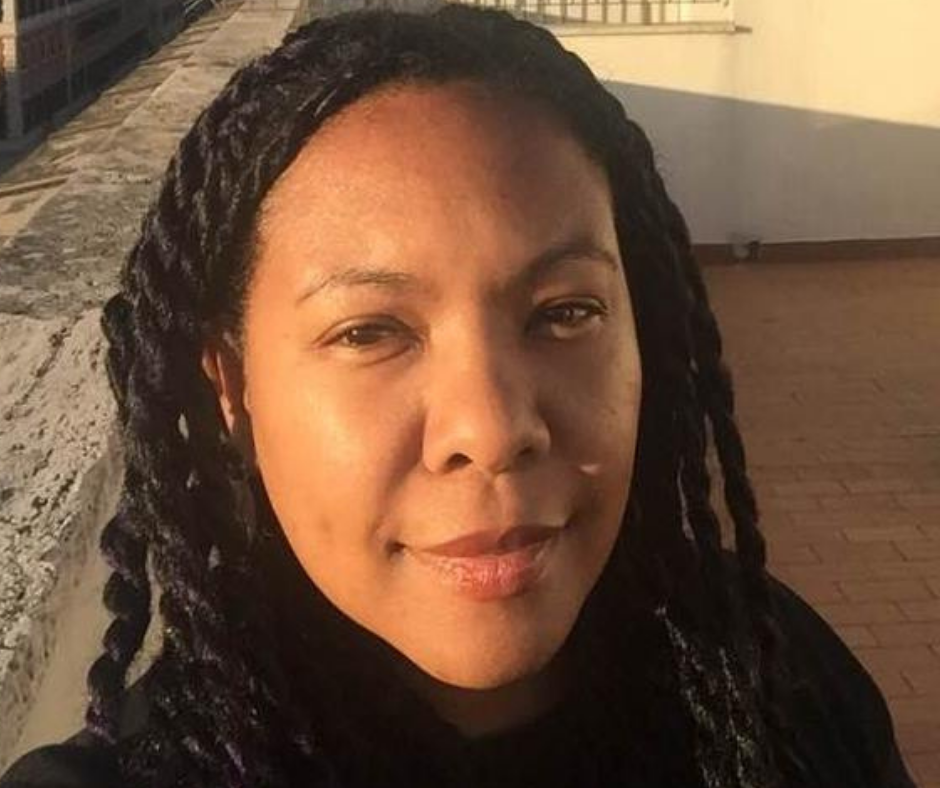 Brandy Shufutinsky is an insightful Social Worker with over 18 years experience in leadership and social services. Driven to provide a safe and inclusive environment for her clients and colleagues, her interests rest in developing intercultural opportunities to advance diversity in the workplace and academic settings. She is a proud product of the California K-12 public school system, and is currently attending her third institution of higher learning in California. Although her spouse's military service has taken her out-of-state many times over the years, she will always be a native Californian and deeply invested in what is happening in her home state. 
George Revutsky is a digital marketing pioneer who has spent the last 20 years as CMO, VP of Growth, advisor, or marketing consultant for companies like Postmates, Soothe, Headspace, Wag, Apple, Lyft, FTD, Birdies, Genentech, American Greetings and various startups. 
He is also an activist, dedicated to using his digital marketing super-powers to increasing Jewish-Palestinian dialogue and fighting antisemitism. He is a member of the Jewish-Palestinian Living Room Dialogue Group and, in the distant past, founded the Jewish Student Union at the Claremont Colleges and created Pomona College's first annual Holocaust Memorial Week.